To my loyal Wildsands family <3 I have recovered from stage 2 ovarian cancer surgery and doing very well! Thank you for all your support and love <3
Update! I have completed my Chemotherapy and so happy to be on the mend!


Please contact me if you have any questions. I plan on keeping things as normal as possible and the pups really are the best therapy <3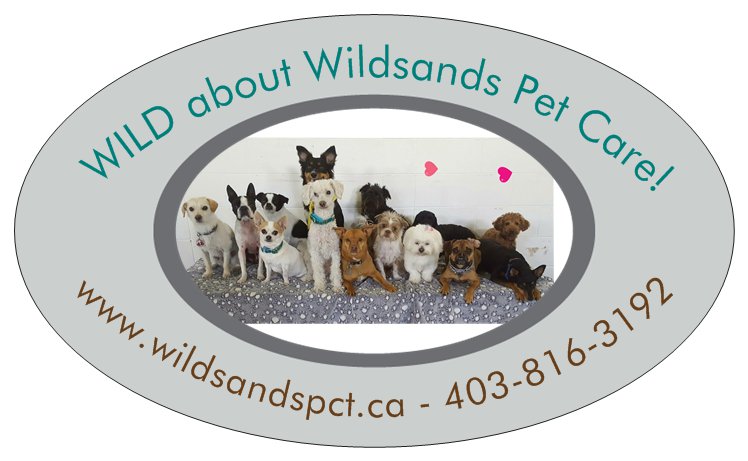 Wildsands Pet care. Where behavior enrichment meets thinking outside the box!

*
Thank you for your patience, understanding and support!
Wildsands has been going through an approval process and we are now fully licensed by the city of Calgary as a home based Pet care operation! YES it is required if caring for pets in the home! We have a few openings left for small to mid size dogs in daycare and availability for boarding. So if you wish to book in your pup please fill out our reg
istration form www.wildsandspct.ca under the registration page, text us at #403-816-3192 or email us at wildsandspetcare@gmail.com We are SO EXCITED to continue to care for your pets! This is available for meet up only Some restrictions apply contact us for more details!
PAWS! we will be posting more pics, videos and updates starting Monday! Stay tuned!

Wildsands offers over 15 years of certified compassionate training and a caring environment for your pet to play & learn. We always have your dogs physical, emotional and mental well being in mind.
We are committed to providing high-quality service and care for animals of all types and sizes. Wildsands is built on a life long passion of working with animals.

We provide supervised play, fun behavior training & positive reinforcement as well as games, puzzles and other fun interactive activities for your pet.

This will be your furry friends second home!
Dog Daycare
Boarding for cats, dogs & small animals

DAYCARE

HOURS OF OPERATION:
MONDAY 6:30 AM - 6:30 PM
TUESDAY 6:30 AM - 6:30 PM
WEDNESDAY 6:30 AM - 6:30PM
THURSDAY 6:30 AM - 6:30 PM
FRIDAY 6:30 AM - 6:30 PM
------------------------
SATURDAY CLOSED
SUNDAY CLOSED
Wildsands Pet care accepts
* VISA * MC * DEBIT / INTERAC
* Cash * E-Transfer * Money Order
* Cheque
* Please note * It is our policy that dogs be on a monthly parasite prevention from your vet. No exceptions. All vaccines must be up to date. Kennel cough vaccine or nasal liquid is required before daycare and or boarding.

An animal can be turned away if showing any signs of illness, including cuts, scrapes or other visible wounds. If you are not sure please have your vet check your pet 5 days prior to boarding or anytime you have a concern before bringing your pet. Please keep your pet at home if they are sneezing, coughing or have diarrhea and your vet has given a clear to return. We can not diagnose guess or treat your pet. *