Trick dog titles: Daisy

NTD: Novice Trick Dog
ITD: Intermediate Trick Dog
ATD: Advanced Trick Dog
ETD: Expert Trick Dog
To do : TDCH ( Trick dog Champion )
To do : TDI ( Trick dog instructor )
* Absolute Dogs Canine First Aid Certified 2019
Certification :
* PRO DOG Trainer Certified

* Nicole Wilde
* Emily Larlham - Kikopup


* Kay Laurance - Shaping cue course

* John Rogerson: Advanced behavior counselling

* Walks & Wags: Pet 1st Aid Certified 2012-2017

* BAT training seminar with Grisha Stewart - Behavior adjustment training

* ABTA CDT. Sandy started training with Animal Behavior and Training Associate in 2003. Teaching Group puppy and Basic obedience. As well as Behavior problem solving clinics every week. Sandy Is proud to have worked with so many wonderful people and animals through the years.


* ABCCMT - Animal Behavior college Sandy is a Certified Mentor trainer with ABC College and is proud to be a part of such a wonderful organization.


* CGC - Canine Good Citizen Certified. Achieving
CGC status for her own pets.


* CDG - Certified Dog Groomer. Sandy started grooming rescue animals over 15 years ago.


* Behavior courses on line and in person attendance. CAPPDT, IAABC. Multiple.*
*Master of aggression course
A study in dog behavior including reactivity and fear and reactivity


Diploma:
* Animal Sciences H.
--------------------------------------


Current studies:

* Pro Dog Training course - Concept training through games - Completed
* Trick dog instructor course - to start 2019 / 2020 depending on chemo treatments
*
Trick Dog Champion (TDCH) in progress
* Science based - Dog training with feeling 3 day seminar

* fun dog training to creating art with your dog - Complete
* Reliability and games 2 day dog training workshop
* Dr Ian Dunbars SERIUS (R) dog trainer academy 4 day workshop
* Dog training - stop barking - Easy dog training methods

* Crucial concepts in dog behavior and training
* Upgrade pet first Aid - Completed 2019
ABOUT US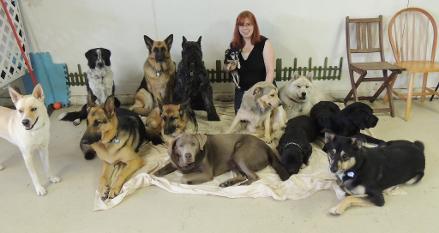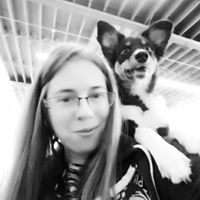 I started Wildsands Petcare because I've spent my whole life learning about a variety of pets and working with animals since I was 8. It is my passion and "drive" to help in any way I can build strong bonds between people and pets. I have 3 dogs, 4 cats, 2 Chinchillas and a Rabbit. All Rescued.
I have trained and fostered over 1000 animals with clients, rescue & foster animals including dogs, cats, domestic and exotic birds, rabbits, chinchillas, Sugar gliders and other animals.
A huge part of my life was spent with my uncle at his wildlife reserve. I am forever grateful for his wisdom, guidance and love of all things.

At Wildsands, I use my training skills to work with the dogs on a daily basis. We play games , fun agility, obstacle courses, mazes, puzzles and more! Your furry friend will be both mentally and physically happy when they leave Wildsands!

Most important, I love each one like family. It is not only important to build a strong connection with the pets but with the people as well.
To my loyal Wildsands family <3 I have recovered from stage 2 ovarian cancer surgery and completed my Chemotherapy treatments and doing very well!
Thank you for all your support and love <3
*
Thank you for your patience, understanding and support!
Wildsands is fully licensed by the city of Calgary as a home based Pet care operation a
s required by city bylaw.
We have a few openings left for small to mid size dogs in daycare and availability for boarding.
Per Bylaw and safety, the home address can NOT be published. Daycare and boarding

is available for meet up only.
Wildsands has been in operation for 8 years, 2 being home based. We currently have room for small dogs and 2 spots available for medium dogs up to 22inches or 40 lbs. All larger dog spots are filled sorry.
I
f you wish to book in your pup please fill out our reg
istration form www.wildsandspct.ca under the registration page, text us at #403-816-3192 or email us at wildsandspetcare@gmail.com We are SO EXCITED to continue to care for your pets!
Some restrictions apply contact us for more details!



Please contact me if you have any questions. I plan on keeping things as normal as possible and the pups really are the best therapy <3