Please contact us for registration forms log in and password - thank you

Training & Continuing Education :
* Duke University - Dog Emotion and Cognition Certification - Continued Education 2020
* University of Edinburgh - Animal Behavior and Welfare - Certificate - Continued Education 2020
* 25 day training challenge - Absolute dogs - STAS Certificate - 2020

*
Absolute Dogs Canine First Aid Certified 2019 - (Upgrading 2020)
* PRO DOG Trainer Certified
* Nicole Wilde
* Emily Larlham - Kikopup - Building blocks to advanced training and companionship
* Kay Laurance - Shaping cue course certification
* John Rogerson: Advanced behavior counselling certification
* Walks & Wags: Pet 1st Aid Certified 2012-2017
* BAT training seminar with Grisha Stewart - Behavior adjustment training certification
* ABTA CDT. Sandy started training with Animal Behavior and Training Associate in 2003. Teaching Group puppy and Basic obedience. As well as Behavior problem solving clinics every week. Sandy Is proud to have worked with so many wonderful people and animals through the years.
* ABCCMT - Animal Behavior college. Sandy is a Certified Mentor trainer with ABC College and is proud to be a part of such a wonderful organization.


* CGC - Canine Good Citizen Certified for dog Anubis.


* CDG - Certified Dog Groomer. Sandy started grooming rescue animals over 15 years ago.


*Sandy continues to pursue Behavior courses on line and in person.
Diploma:
*

Master of aggression course - Diploma
A study in dog behavior including reactivity, fear and aggression.
* Animal Sciences - With honors 2000
--------------------------------------


Current studies:

* Trick dog instructor course -
*
Trick Dog Champion (TDCH) in progress
* Science based - Dog training with feeling 3 day seminar

* Reliability and games 2 day dog training workshop
* Dr Ian Dunbars SERIUS (R) dog trainer academy 4 day workshop
* Dog training - stop barking - Easy dog training methods

* Crucial concepts in dog behavior and training
ABOUT US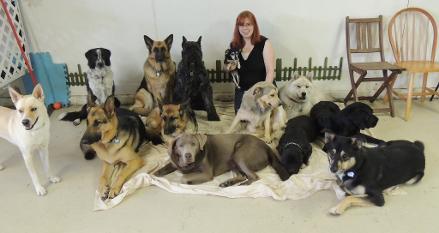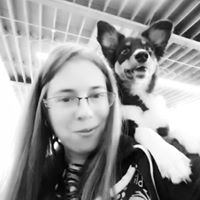 Sandy Braunwarth ~ Owner Wildsands Petcare
A career with animals was always in Sandy Braunwarth's future. She initially wanted to be a wildlife vet, having spent years and countless hours helping her uncle at his reserve, the Braunwarth Zoo, which was a sanctuary for injured and/or orphaned wildlife, However, Sandy also wanted to train dogs. She started volunteering at the local humane society when she was 8 and apprenticed with a trainer when she was 15. Sandy also worked for several years as an adoptions counselor. By this time, she knew she'd found her passion.
Sandy has now been training for 15 years and doesn't plan on stopping. She knew she would be a successful dog trainer when she was helping unwanted dogs, cats, and other critters overcome fear and other behavior problems. Sandy has fostered more than 500 dogs and a variety of other animals over the past 20 + years and eventually would like to open a sanctuary similar to her uncles reserve.
Sandy studied with Jill Cameron, A tremendous trainer, teacher and friend. Sadly Jill Passed away and will be greatly missed.

In 2011, Sandy opened Wildsands Petcare in Calgary, Alberta, Canada, which offers daycare, cat and dog boarding, grooming and, of course, training. She also offers private training sessions three times a week. Training techniques have grown and evolved over the years, spending countless hours upgrading knowledge and perfecting programs. The key though is patience, with both pet and person. No one learns the same way and you have to figure out what works for both parties. The daycare playground is where the pups are constantly engaged by staff for games, puzzles, mazes, obstacle courses and more. The pups have a few naps during the day and pool time outside weather permitting of course.
Contacted in 2003 by ABTA Sandy accepted a position as a group class instructor. A few years later she was asked to be a mentor trainer for ABC and gladly said yes. Sandy said her experience as an ABC mentor trainer has been tremendous, having met so many wonderful people—most of whom she keeps in touch with.
"It is the best feeling to watch students do well and fill their lives with the same happiness I experience every day," she said.
Sandy gives her students as much experience and knowledge as possible by allowing them to see her at the facility any time they like. Some students stay with her to learn more. Sandy also makes herself available by phone, email or text. She tries to provide a variety of scenarios to help her students think outside the box.
Sandy has completed numerous courses to keep up to date on the latest training and care methods. Is pet 1st aid certified, ABC LVL 2 Certified, Pro dog trainer certified and always wants the best for her clients.
Sharing knowledge and experience goes both ways, learning to listen, to never exclude anyone and to always make positive changes in her life and for others.To date, Sandy has mentored about 31 students and looks forward to meeting many more.
Sandy has started competing with her dogs but has spent a majority of time working with fearful animals and with rescues. Sandy has a thirst for deep understanding of animal welfare, & to provide the best possible care.
Through the years Sandy has persevered through 2 building changes and has had to adapt her business in tough times. Having gone through chemo treatments for ovarian cancer Sandy has come out even stronger, more compassionate and with more determination.
Life will not always go the way you plan, learn from it, adapt to change. Being flexible, kind and optimistic can help us overcome almost anything.

There is nothing greater in the world than love "