Testimonials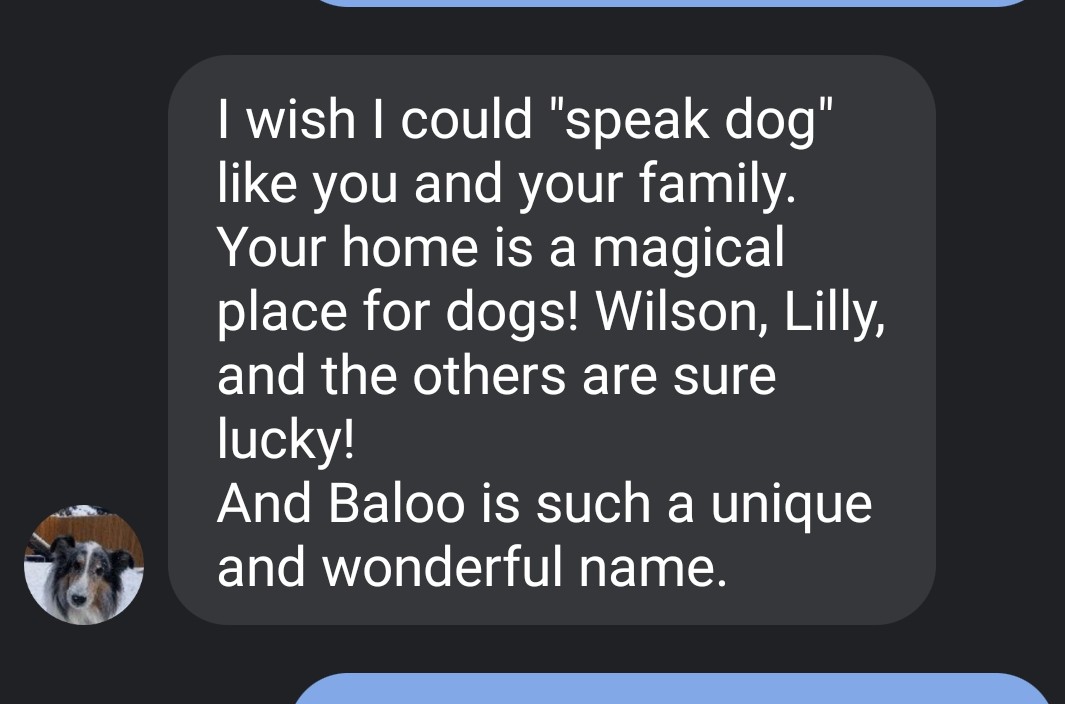 Hi Sandy, thank you so much for taking the dogs at the last minute. Because Anne and I don't work outside of the home, we don't give you a lot of business, but please know that we are very grateful for you service. Or dogs are always very well balance when we get them home. Of cource, I can only speak for myself, but please know that when ever I am in need of daycare, or overnight service's, you are my first choice.
Sincerely,
Denise.
* "Thank you for all your time with Rielly"

* "We had LOADS of fun! Thanks!"

* "Lots of fun & knowledgable"

* "Loved the individual attention when requested or needed".

* "Learning so many behaviors was so much fun for me & my dog!"

* "Loved the 1 hour class time & individual attention"

* "Sandy is such a wonderful instructor! she is calm and patient & it was so nice to be taught by her"

* " Loved the playtime!"

* " the interaction with the dogs in a safe environment was great"

* "Loved the puppy play time and socialization! "

* " We appreciate the extra attentiveness, support and problem solving that Sandy provided".

* " The way Sandy makes everyone feel good about being with their pet no matter what".

* " Fantastic person, she goes the extra mile for us & students".

* " thank you for taking the extra time for individual problem solving".

* "I love how much my dog has learned through the classes".

* We have finished puppy classes & can't wait to join the next set of classes!".

* "Thanks very much!- Can't wait for adult basic classes!".

* "Excellent handouts!".

* "Loved the flexible times".

* Sandy was very knowledgable, helpful & excellent with the dogs".

* " My dog quickly learned things thanks to Sandys methods of teaching".

* Very informative".

* " Great with the dogs & people".

* " Loved the interactions with other dogs safely".

* " the instructor was so patient"

* " Liked it all & I learned alot".




I was so comforted during our 15 day vacation knowing our dog was in very good hands at Wildsands Petcare and Training. Soldier Boy was well cared for and treated like one of the familly. …

More
Like


We left both our Dog and Cat in the care of Wild Sands while we were away on vacation. Our Draco and Zoe did wonderful and were extremely well cared for. Our husky, Draco, is very nervous and doesn't usually do well when boarded. This was …

More


Sandy is an asset to my wife and I. She has completely transformed our puppy with gentle and patient training. We can not recommend her enough.


Sandy is a very patient, friendly and positive lady. She takes great care of my pup Oppa, and I can see that he is super happy when he goes to Wildsands and sees Sandy every morning when I bring him in. Great facility, lots of space to roam …

More


Sandy is great with our dog!!!! We highly recommend!! She also takes great pics of the pups while they're in daycare and sends you updates.
Like
Sandy and Joyce are both very gentle and caring and always considering the best interests, health and well-being of the animals she cares for. Chai and Cayenne enjoy their time at Wildsands.


We love Sandy and her family. We know our fur babies are in good hands.


We take our two dogs here all of the time and it is the best! They are safe and so well cared for.


Sandy is amazing with dogs! My pup loves it there.


Sandys awesome. Very knowledgeable.
5*
5*
5*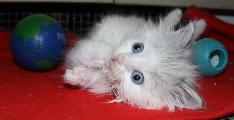 Wildsands Petcare & training
Calgary, AB


Sandy is amazing... she has so much love and compassion for all animals. She is very accredited in animal behaviourism and runs her daycare at a size that allows her to develop a personal relationship with each animal in her care.


Sandy and Joyce are amazing! Super knowledgeable and they do astounding work. I could not recommend them enough. The love and care they clearly have for all animals is inspiring. My pup loves going there!


Sandy and her mom are so wonderful with the dogs, my dogs and all the dogs, it is so obvious when you go there you will see and feel it right away. The dogs absolutely love going to stay with them. Tanner is so well behaved with Sandy, it …

More